INTERNATIONAL SALES WITH MAXIMUM EFFECTIVENESS AND REACH
We do not underestimate the increasing international character of the Dutch market, which means that it is essential that foreign buyers are reached. The portal baerz.com is directly linked to various international luxury home portals like LuxuryRealEstate.com, Rightmove.co.uk, JamesEdition.com, LuxuryEstate.com and Bloomberg, all international market leaders in luxury homes. Consequently, we bring your home to the attention of a global audience of affluent property buyers.
LuxuryRealEstate.com is comprised of over 3,800 real estate agents in 37 countries. The portal lists an average of 65,000 properties every year, and is responsible for approximately 140,000 annual transactions.
Rightmove.co.uk is the first choice of UK's Home Seekers.
Luxuryestate.com is Europe's largest supplier of luxury homes in 16 different languages and users in 132 countries.
JamesEdition.com is the world's largest online luxury marketplace for real estate listings. Read by self-made High-net-worth Individuals with an appetite for Luxury. 90% of these buyers are male, self-made entrepreneurs, business owners and investors and they spend on average more than 500,000 euro per year on luxury.
Bloomberg is a media conglomerate that is a provider of financial news and information, research, and financial data. It's one of the most important financial companies in the world. It has over 325,000 subscriptions to its professional services, almost 1 million global circulations of Bloomberg Businessweek and over 150 news bureaus internationally.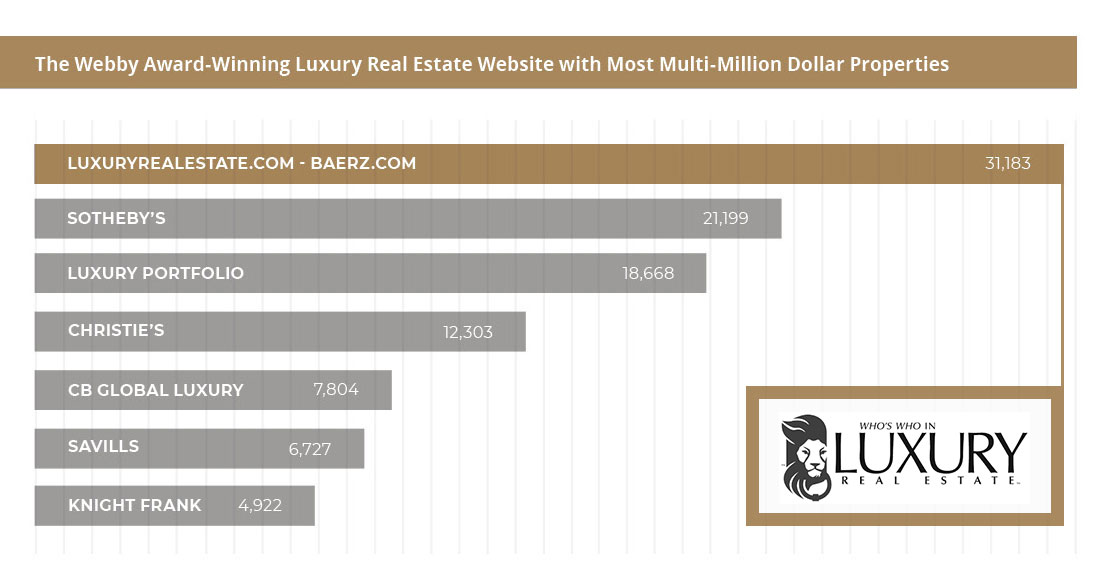 RESTYLE & SELL
Another service we provide in order to market properties that are relatively difficult to sell is our unique (digital 3D) 'Restyle & Sell Service'. We will fully design, redevelop and decorate your home and upon request we will even apply for the required building permits. Please ask our office for more information about how we can align your home to better meet the wishes of your future buyer.